Drop-In Toilet Deodorizer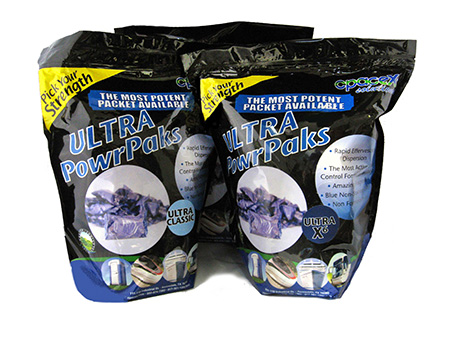 ULTRA EXTREME – For maximum coverage in extreme temperatures and high volume traffic.
ULTRA MAX – Great for normal to hot temperatures and high traffic conditions.
ULTRA CLASSIC – The best blend of performance and economy. Use in normal temperatures or for multiple weekly services. Daily Work Horse.
ULTRA EVENT – Perfect packet for one day services or special events.
• Portable toilets
• Motorcoach
• Recreational Vehicles
• Holding Tanks
• Rapid Effervescent Dispersion
• 6 Ziploc bags – 300 packets per case